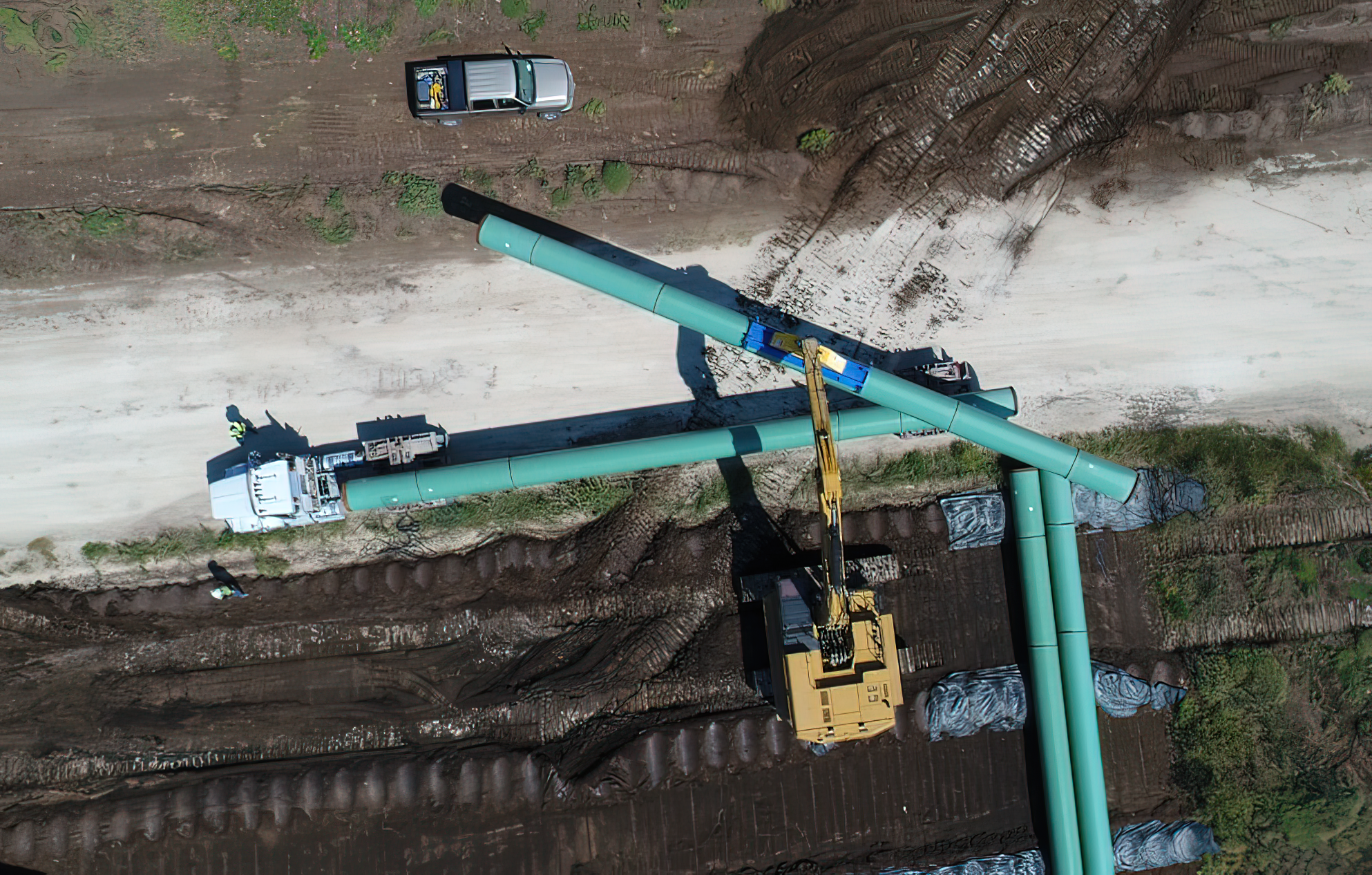 Safety is often cited as the No. 1 driver when investing in new technology and equipment. We hear it all the time. It's about helping create a barrier of protection around our most important assets—workers, their families, and the general public.
Safety is about mitigating risk and should always include a conversation about how we can take people out of places they don't need to be. In turn, helping ensure everybody gets to go home in as good of shape (or better!) at the end of the workday. Each year, material handlers across the globe are counted as part of statistical data that reflect a large percentage of worker injuries in road construction work zones—injuries often attributed to contact with objects or equipment.
Being "caught in" or "caught between" moving objects is a hazard continually identified by the U.S. Occupational Safety and Health Administration as one of the leading causes of death and injury in the construction industry. In the United States alone, it has been estimated that more than 20,000 workers are injured yearly in road construction work zones. More than one-third of those injuries result from contact with objects, vehicles, or construction equipment.
According to highlights presented by Eurostat, in 2019, around one-fifth (21.5%) of fatal accidents at work in the EU resulted from losing control of a machine, tool, or transport/handling equipment. More than one-fifth of all fatal accidents at work in the EU took place within the construction sector. That same year, impact with a stationary object was among the most common types of non-fatal accidents.
In Australia, both manufacturing and construction have been identified as priority industries by Safe Work Australia, which cites high numbers and rates of fatalities or the generally hazardous nature of activities in such sectors. Sectors in which material handing is commonplace!
Between 2016 and 2020, construction accounted for 17 percent of worker fatalities in proportion to other industries in Australia. During that same period, there were 19 fatalities in the heavy and civil engineering subdivision, accounting for 12 percent of the total number of construction-related deaths. Independent Australia reported that the death rate in 2020 exceeded 30 per $100 billion of construction activity "for only the second time in nine years."
Looking Up
Beyond the immediate agony of dealing with an injury at work and caring for the injured party or parties, the fallout associated with an accident or equipment failure can be massive as it relates to a potential negative impact on one's corporate image or future sales opportunities.
Lost days at work. A significant break in production. The list goes on.
Moreover, it is not uncommon for employers (contractors, construction management firms, municipalities, et cetera) focused on construction to already pay more than double the average worker compensation costs compared with employers in all other industries.
There have been technological advancements that are making the industry safer. At the same time, work-related traumatic injuries due to accidents or incidents in some parts of the world have been on the rise. But what if the would-be injured person didn't have to be there at all in the first place? What if that person, or persons, could be removed entirely—freed to perform higher priority tasks—creating fewer and fewer opportunities for mishaps in and around the "lift zone?"
Fresh Perspective
Every lift is unique; and should be treated with individual respect and consideration—including the existence of a lift plan, the presence of a competent operator, and confidence in the equipment required to handle a job safely... and on time.
Yet, when we talk about safety in construction, aren't we talking about mitigating certain risks? About making decisions that ensure there is no question, "extra" people are NOT being deployed near lift zones? So they don't get "stuck" or "caught" in places they may not have been needed from the start?
Where do the most significant opportunities to mitigate risk and lessen exposure to specific job site hazards lie?
Numerous case studies and testimonials have been linked to demonstrations of companies that have used Vacuworx lifting systems to overcome complexities associated with lifting and handling scenarios. For more than 20 years, Vacuworx has centered all of its attention on developing vacuum lifting solutions, bent on safety first, for multiple applications and use across various industries on large and small projects.
Accomplished in part by eliminating the need for hooks, straps, shackles, cables, and chains—even entire gangs of construction workers. Adopters of vacuum lifting technology have repeatedly recognized the need for fewer personnel—fewer tagline operators, fewer spotters, fewer people climbing on trucks or standing on top of loads, fewer workers overextending their bodies or bending forward, fewer humans being asked to perform in harm's way.
From heavy-duty water and energy pipes to concrete slabs, precast, steel plate, sheet metal, granite, marble, boulders, limestone, and more, the experts at Vacuworx stand ready to field inquiries to any material handling challenge. From one-off solutions to entire fleets of vacuum lifters and pad configurations, compatible with a wide range of host machines and carrier equipment, contact us to learn about potentially faster, safer, and more innovative solutions attuned to virtually any material lifting job.